Wha Gwan 062020 (Two Twenties Clash)
George Perry Floyd Jr. (October 14, 1973 – May 25, 2020)
On May 25, 2020, Floyd was arrested on a charge of passing a counterfeit $20 bill at a grocery store in the Powderhorn Park neighborhood of Minneapolis. The store clerk, who reported Floyd's action in a 911 call, described Floyd as "he's sitting on his car cause he is awfully drunk and he's not in control of himself". Four Minneapolis police men were involved in Floyd's arrest. Floyd died after Derek Chauvin, a white police officer, pressed his knee to Floyd's neck for eight minutes and 46 seconds, while Floyd was handcuffed face down in the street. During this event Floyd cried out that he couldn't breathe. An additional cellphone video suggests that three officers pinned Floyd on the ground and a fourth officer prevented interaction with onlookers.
The Hennepin County Medical Examiner's office says that the manner of death is homicide, and listed as the cause of death cardiopulmonary arrest complicating law enforcement subdual, restraint and neck compression. Other significant conditions were arteriosclerotic and hypertensive heart disease, fentanyl intoxication and recent use of methamphetamine. Incidental findings were sickle trait, Covid-19 positive, left pelvic extra-adrenal paraganglioma.
Voices Raised in Anger
Tamika Mallory

I don't give a damn if they burn down Target because Target should be on the streets with us calling for the justice that our people deserve. If you are not coming to people's defense, then don't challenge us when young people and other people who are frustrated and instigated by the people you pay … [are] out there throwing rocks, breaking windows and burning down buildings.

Violence begets violence, but there's a way to stop it. Arrest the cops. Charge the cops. Charge them in every city in America where our people are being murdered. Do what you say this country is supposed to be about, the land of the free, for all. It has not been free for Black people, and we are tired.

Don't talk to us about looting. Y'all are the looters. America looted Black people. America looted the Native Americans when you first came here. So, looting is what you do. We learned violence from you. If you want us to do better, then you do better.
Tamika Mallory is an American activist who was one of the leading organizers of the 2017 Women's March. She is also a proponent of gun control, feminism, and the Black Lives Matter movement.
Whose Streets? Our Streets!
My name is: George Floyd, Breonna Taylor, Manuel Ellis, Michael Brown, Eric Garner, Dontre Hamilton, John Crawford III, Ezell Ford, Dante Parker, Tanisha Anderson, Akai Gurley, Tamir Rice, Rumain Brisbon, Tony Robinson, Walter Scott, Freddie Gray, James Powell, Amadou Diallo, Malcolm Ferguson, Patrick Moses dorismond, Ousmane Zongo, Tim Stansbury, Tamon Robinson, Steven Demarco Taylor, Ariane McCree, Terrance Franklin, William Green ... and many many more.
Voices Raised in Reproach
Professor Sir Hilary Beckles, 8th Vice-Chancellor of The UWI
Not only the souls of black folks have been scared forever by this latest event in the genocidal war against young black men; the soul of the world is awakened. This week, every person on the planet who carries a spirit of love for humanity has become a protesting priest. We need our prophets now more than ever. The 'old pirate has robbed I' once again. And yet we shall rise!
Voices that Express Sadness and Frustration
Hi Lister,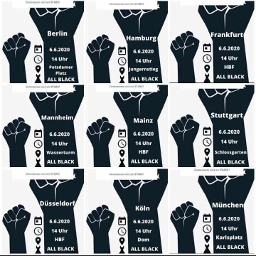 I want you to know we will fight if necessary, for we want this madness to stop. We love our brothers and sisters, fathers and mothers, husbands and wives, sons and daughters, aunts and uncles, cousins and friends!
When David heard what happen to George Floyd he was devastated. He was crying so much. He told me someone lost his daddy. And he cried about the pain George Floyd suffered and the cruelty and how unfair it is for another human being to do that to him.
There are many demonstrations planned in Germany for today. David and I we will go there today.
Here is that Emperor Haile Selassie I said long time ago. We must listen finally and for all!
until the philosophy which holds one race superior and another inferior is finally and permanently discredited and abandoned; That until there are no longer first-class and second-class citizens of any nation; That until the color of a man's skin is of no more significance than the color of his eyes; That until the basic human rights are equally guaranteed to all without regard to race; That until that day, the dream of lasting peace and world citizenship and the rule of international morality will remain but a fleeting illusion, to be pursued but never attained; And until the ignoble and unhappy regimes that hold our brothers in Angola, in Mozambique and in South Africa (and all over the world! Added by me) in subhuman bondage have been toppled and destroyed; Until bigotry and prejudice and malicious and inhuman self-interest have been replaced by understanding and tolerance and good-will; Until all Africans stand and speak as free beings, equal in the eyes of all men, as they are in the eyes of Heaven; Until that day, the African continent will not know peace. We Africans will fight, if necessary, and we know that we shall win, as we are confident in the victory of good over evil.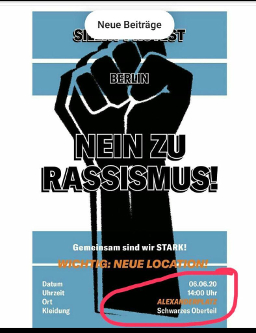 The basis of racial discrimination and colonialism has been economic, and it is with economic weapons that these evils have been and can be overcome. In pursuance of resolutions adopted at the Addis Ababa summit conference, African states have undertaken certain measures in the economic field which, if adopted by all member states of the United Nations, would soon reduce intransigents to reason. I ask, today, for adherence to these measures by every nation represented [here] which is truly devoted to the principles enunciated in the charter.
We must act while we can, while the occasion exists to exert those legitimate pressures available to us lest time run out and resort be had to less happy means.
The great nations of the world would do well to remember that in the modern age even their own fates are not wholly in their hands. Peace demands the united efforts of us all. Who can foresee what spark might ignite the fuse?
The stake of each one of us is identical-life or death. We all wish to live. We all seek a world in which men are freed of the burdens of ignorance, poverty, hunger and disease. And we shall all be hard-pressed to escape the deadly rain of nuclear fall-out should catastrophe overtake us.
The problems which confront us today are, equally, unprecedented. They have no counterparts in human experience. Men search the pages of history for solutions, for precedents, but there are none. This then, is the ultimate challenge. Where are we to look for our survival, for the answers to the questions which have never before been posed ? We must look, first, to the Almighty God, Who has raised man above the animals and endowed him with intelligence and reason. We must put our faith in Him, that He will not desert us or permit us to destroy humanity which He created in His image.
And we must look into ourselves, into the depth of our souls. We must become something we have never been and for which our education and experience and environment have ill-prepared us. We must become bigger than we have been: more courageous, greater in spirit, larger in outlook. We must become members of a new race, overcoming petty prejudice, owing our ultimate allegiance not to nations but to our fellow men within the human community.
Good over evil is wa mi say!
One Love
David and Maja
I can't Breathe!
Hands in the air, don't shoot!
Progrssive Minnesota is the Jim Crow of the North.
The After Party: Breonna Taylor's Birthday
WBAI-WUSB   Burn Baby Burn-Saturday's A Party   06-06-2020
This is the after party for Breonna Taylor's birthday ( We Beg Your Pardon/ Gill Scott-Heron; Guns of Brixton/The Clash; Colour Problem/Mutabaruka; Change Gonna Come/Ras Shiloh; Promised Land/Dennis Brown). Refuse and resist as we celebrate Breonna Taylor's birthday ( State of Emergency/Steel Pulse; Crisis/Bob Marley and the Wailers; Ohio/Crosby Stills, Nash and Young; Wanted Dead and Alive/Peter Tosh; Vibe Up/ Taj Weekes & Adowa; War/Sinead O'Connor/BMW). Here are the rallying reggae tunes we need to bolster the protestors ( DownPressor Man/Sinead O'Connor; Sinnerman/Nina Simone; Fite Dem Back/LKJ ; Get Up Stand Up/Peter Tosh). These are recommended reggae vibes for the president ( President/Wycleff Jean; President Mash Up the President/ Shorty the President; Dollnald Trump/Perfect Giddimani; Inner City Blues/Sly Dunbar; 96 Degrees in the Shade/Third World; Ghost Town/The Specials; Street 66/Linton Kwesi Johnson). Happy twenty-seventh birthday Breonna Taylor ( Happy Birthday/ Stevie Wonder; Peace of Mind/Naomi Cowan; Have You Ever/Dennis Brown).
Keep Free Speech Radio Alive
David Lewis Moore to the Pacifica Network, May 2020
When my parents founded Pacifica after World War II, they acted to avert a looming disaster. The exploding Atomic Age threatened to terrorize and tear apart the world. Their generation had been raised in the Great Depression, and they were alarmed at the existential danger of a global war machine--that still exists. There had to be another way.
To elude nuclear catastrophe beyond the inconceivable crimes of Nagasaki and Hiroshima, their resistance to the threat of "The Bomb" grew from a larger vision of peace. They saw a radical alternative in affirming the truth of our interconnection--across imagined boundaries such as nation, race, gender. You can name that truth as unity in diversity, or community of difference, or e pluribus unum, but whatever the lingo, it's based on a fundamental, call it spiritual, reality. We breathe the same air. We touch the single earth. We can't escape our need for each other. That's who we are.
Yet few recognize the discipline required in opening ourselves to our interconnection, and further to the non-violence that respects connection. It takes work, both personal and political. Through broadcasting, Lewis Hill, Eleanor McKinney, and Richard Moore, along with a cadre of companions, planned to embody and promote principles of non-violent communication.
The revolutionary requirements of truly open airwaves--still working hard in Pacifica--pushed the listeners and the broadcasters to, and sometimes beyond, their limits. Freedom to express ourselves takes, yes, eternal vigilance, but facing both inward and outward, attentive to ourselves and to the imbalance in the world. Further, the founders had faith--uniquely through listener-sponsorship--in a sense of community, a sense of commitment to our interconnection.
Today in the moment of the Coronavirus pandemic, Pacifica faces a set of crises, both internal and external, not unlike those of the twentieth century. Pacifica's founders were born a century ago in the shadow of the global flu epidemic, and they came to maturity in the shadow of The Bomb. Those shadows remain with us in 2020--COVID-19 only clarifies that fact. Let's harness that clarity. As Lew Hill said, "In a crisis, expand!" While this pandemic heightens our alertness to the looming dark, it also throws light on our inescapable interconnections, on the sparks of vitality that build our world. Pacifica can remain a beacon for that light. Please keep the faith, and keep that spirit of oneness. Lydia Brazon's P.S.
Pacifica's mission could not be more poignant in light of the murder of George Floyd and the subsequent nationwide and worldwide response. Pacifica continues to embody the mission and vision of its founders for listener sponsored radio. The longevity of Pacifica is a testament to its timeless mission and the generous support of its listeners.
We appeal to you to join us in meeting the extraordinary challenges we're faced with.